About The Contest
The Free Music Archive proudly introduces a video remix contest called "Sound for the Moving Image: The Past Re-imagined As The Future." The contest invites artists everywhere to mix video from the incredible Prelinger Archives Collection with audio from the Free Music Archive to create new masterpieces for the commons. The point of this contest is to showcase the creative possibilities of open digital archives like these.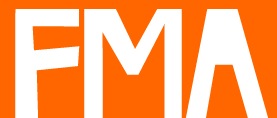 The Free Music Archive
The Free Music Archive is an interactive library of high-quality, legal audio downloads. The Free Music Archive is directed by WFMU, the most renowned freeform radio station in America. Radio has always offered the public free access to new music. The Free Music Archive is a continuation of that purpose, designed for the age of the internet.
Every mp3 you discover on The Free Music Archive is pre-cleared for certain types of uses that would otherwise be prohibited by copyright laws that were not designed for the digital era. These uses vary and are determined by the rightsholders themselves (faq) who feel that allowing a degree of free cultural access is beneficial not only to their own pursuits, but to our society as a whole.
The Free Music Archive is a platform for collaboration between WFMU and a group of fellow curators, including KEXP, dublab, KBOO, ISSUE Project Room, and CASH Music. The site combines the curatorial approach that these organizations have played for the last few decades, with the community generated approach of many current online music sites.
Inspired by Creative Commons and the open source software movement, the FMA provides a legal and technological framework for curators, artists, and listeners to harness the potential of music sharing. Every artist page will have a bio and links to the artists' home page for users to learn more about the music they discover via the Free Music Archive. We also seek to compensate artists directly. Artist, album and song profiles will contain links to buy the full album from the artist and/or label's preferred vendor(s). Users can also "tip" an artist if they like what they hear, sending a donation directly to the artists' PayPal account. Artist profiles include tourdates, encouraging users to step away from the glowing computer screen and see some real live music.
While the Free Music Archive is free and open to anyone regardless of registration or other requirements, written and audio content is curated, and permission to upload/edit content is granted on an invitation basis. To read more about how to get involved as an artist, editor, or curator, please see the help page. To request additional member privileges, please see our contact page.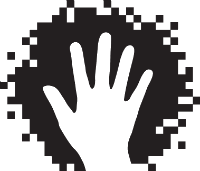 The Prelinger Archives
Prelinger Archives was founded in 1983 by Rick Prelinger in New York City. Over the next twenty years, it grew into a collection of over 60,000 "ephemeral" (advertising, educational, industrial, and amateur) films. In 2002, the film collection was acquired by the Library of Congress, Motion Picture, Broadcasting and Recorded Sound Division. Prelinger Archives remains in existence, holding approximately 5,000 digitized and videotape titles (all originally derived from film) and a large collection of home movies, amateur and industrial films acquired since 2002. Its goal remains to collect, preserve, and facilitate access to films of historic significance that haven't been collected elsewhere. Included are films produced by and for many hundreds of important US corporations, nonprofit organizations, trade associations, community and interest groups, and educational institutions. Getty Images represents the collection for stock footage sale, and over 2,800 key titles (now in the process of increasing to over 5,000) are available here.
Though libraries live on (and are among the least-corrupted emocratic institutions), the freedom to browse serendipitously is becoming rarer. Now that many research libraries are economizing on space and converting print collections to microfilm and digital formats, it's becoming harder to wander and let the shelves themselves suggest new directions and ideas. Key academic and research libraries are often closed to unaffiliated users, and many keep the bulk of their collections in closed stacks, inhibiting the rewarding pleasures of browsing. Despite its virtues, query-based online cataloging often prevents unanticipated yet productive results from turning up on the user's screen. And finally, much of the material in our collection is difficult to find in most libraries readily accessible to the general public.
Most important of all, people wishing to copy library holdings for research and transformative use often face difficulties in making legitimate copies. Since the act of quoting and recontextualizing existing words and images is indistinguishable from making new ones, we think it's important for libraries to build appropriation-friendly access into their charters, and we're trying to take a big first step in this direction.
The Prelinger Archives are interested in exploring how libraries with specialized, unique, and arcane collections such as ours can exist and flourish outside protected academic environments and be made available to people working outside of those environments, especially artists, activists and independent scholars.
What's are some of the strengths of the collection?

The North American landscape; material about people and place, cultural geography, rural and urban geography, travel and tourism, highways and car culture, parks and recreation

Housing (building, design, and decoration), city planning, architecture, infrastructure

Natural history; cultural relationships to nature

The history of industry, manufacturing, and extraction of raw materials

Media and technology: extensive collection on the history of radio, TV, nontheatrical motion pictures, telephones, networking, electricity

Advertising, marketing and consumerism

Regional, urban, social, and cultural history

Radical and labor history

And much, much more. For more about what's in the library and how its subjects are arranged, see Megan Prelinger's essay on the Organization of the Prelinger Library.




The Winners Screening

A free public screening will be held at Anthology Film Archives on November 29th 8-10pm. You can reserve your ticket here.

Special Thanks

Our contest remix logo was designed by Greg Harrison. We also had help from Ken Freedman, Liz Berg, and Nick Rogan. Special thanks also to our incredible judges