CRITERIA
There are two awards for this contest: The Popular Vote (chosen by you) and The Judges Award, chosen by the following panel of archivists and remix-friendly creatives. Our judges criteria will emphasize originality, creativity, and resourcefulness as you approach these vast archives.
JUDGES
Nina Paley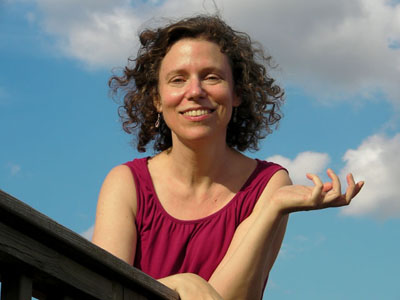 Nina Paley is the creator of the animated musical feature film Sita Sings the Blues, which has screened in over 150 film festivals and won over 35 international awards including the Annecy Grand Crystal, The IFFLA Grand Jury Prize, and a Gotham Award. Her adventures in our broken copyright system led her to copyLeft her film, and join QuestionCopyright.org as Artist-in-Residence. Prior to becoming an animator Nina was a syndicated cartoonist; she is now re-releasing all her old comics under a Creative Commons Share-Alike license. A 2006 Guggenheim Fellow, Nina is currently producing a series of animated shorts about intellectual freedom called Minute Memes.
Kirby Ferguson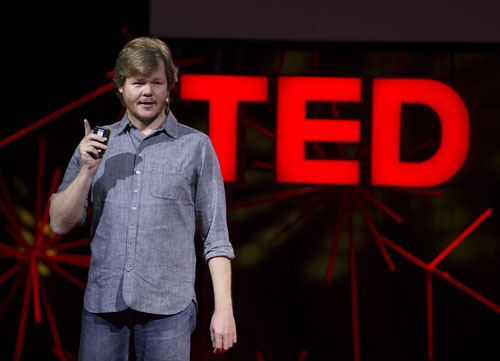 Kirby Ferguson is a New York-based writer, filmmaker and speaker. He is the creator of the popular online video series, Everything is a Remix, and the upcoming free-and-open political series, This is Not a Conspiracy Theory. He has worked with CNN.com, the Discovery Channel, Fight for the Future, and the Canadian Broadcasting Corporation, and spoken at TED, South By Southwest and Google.
Paul D. Miller (DJ Spooky)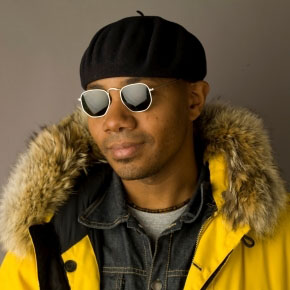 Paul D. Miller/DJ Spooky has recorded a huge volume of music and collaborated with artists, writers, musicians and composers such as Robert Wilson, Iannis Xenakis, Ryuichi Sakamoto, Mariko Mori, Kool Keith, Pierre Boulez, Saul Williams, Steve Reich, Yoko Ono, Thurston Moore, and Colson Whitehead among others. Miller's multimedia performance piece "Terra Nova: Sinfonia Antarctica" was commissioned by the Brooklyn Academy of Music/Next Wave Festival and other presenters. In addition to his award-winning book "Rhythm Science" (MIT Press), his written work has appeared in The Village Voice, The Source, Artforum, The Wire, Rap Pages, Paper Magazine, The Nation, and a host of other periodicals. Miller's newest book, "The Book of Ice", was published in 2011. Miller's work as an artist has been included in the Whitney Biennial; The Venice Biennial; the Ludwig Museum in Cologne, Germany; Kunsthalle, Vienna; The Andy Warhol Museum, Paula Cooper Gallery and many other museums and galleries.
Rick Prelinger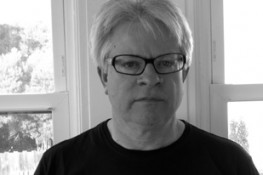 Rick Prelinger is an archivist, writer, filmmaker and outsider librarian. In 1982, he founded Prelinger Archives, a collection of industrial, advertising, educational and amateur films that was acquired by the Library of Congress in 2002. Prelinger has partnered with the Internet Archive (of which he is a board member) to make 2,100 films available online for free viewing, downloading and reuse. His archival feature Panorama Ephemera (2004) played in venues around the world. Prelinger has recently made several film programs that he categorizes as "historical interventions," called Lost Landscapes of San Francisco (five annual parts) and Lost Landscapes of Detroit. With Megan Prelinger, he is the co-founder of Prelinger Library, an appropriation-friendly private research library open to the public in downtown San Francisco. His archival work currently focuses on collecting, recontextualizing, and exhibiting home movies and amateur films.
Ken Freedman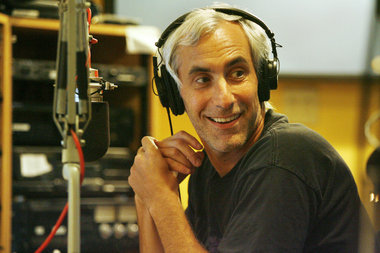 Ken Freedman is the Station Manager of WFMU, the longest running and most renowned freeform radio station in the United States. Under his guidance, WFMU became independent of Upsala College, WFMU's original owner. Freedman also developed WFMU's internet presence, making it one of the most popular and forward looking internet radio stations in the U.S. He founded the Free Music Archive, an online music library and social site based on curated music licensed under Creative Commons and other open licenses. In 2012, he was the recipient of the National Federation of Community Broadcasters's annual Bader Award, which recognizes one individual for innovation and leadership in community radio.
Mark Hosler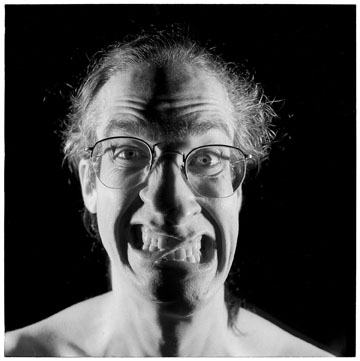 Mark Hosler is a founding member of the grop Negativland. Since 1980 Negativland have been creating collages in fine art, music, CDs, video, radio, and live performance using appropriated sounds, objects, images, and text. They have been sued twice for copyright infringement, fought back, and their work is now referenced and taught in many college courses in the US and has been written about in over 150 books (including "No Logo" by Naomi Klein). Since those two lawsuits, Negativland have been very publicly involved in advocating significant reforms of our nations copyright laws, with recent visits to Capitol Hill to speak to the staff of various Senators and Congressmen.
Photo by Bryce Duffy and Mark Hosler. N© 2002 Seeland.
Vicki Bennett (People Like Us)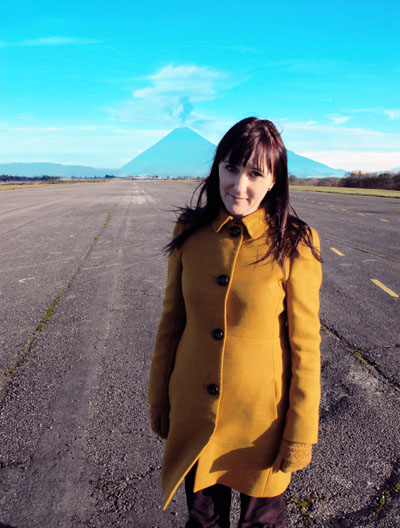 Since 1991 British artist Vicki Bennett has been an influential figure in the field of audio visual collage, through her innovative sampling and appropriating of found footage and archives. Using collage as her main form of expression, she creates audio recordings, A/V performances, films and radio shows that communicate a humorous, dark and often surreal view on life. These collages mix, manipulate and rework original sources from both the experimental and popular worlds of music, film and radio. People Like Us believe in open access to archives for creative use, and was one of the first artists to work with the online Prelinger Archives. In 2006 she was the first artist to be given unrestricted access to the entire BBC Archive. People Like Us have previously shown work at Tate Modern, The Barbican, Sydney Opera House, Pompidou Centre, Maxxi in Rome and Sonar, and performed radio sessions for John Peel and Mixing It. The ongoing sound art radio show 'DO or DIY' on WFMU has had over a million "listen again" downloads. since 2003. The People Like Us back catalogue is available for free download hosted by UbuWeb.
peoplelikeus.org